© Isle of Thanet Railway Society
Author: Steve Costin IOTRS Secretary
Club Layouts
Bramleigh N Gauge
Bramleigh is a dual line loop with several branches.
Featuring a viaduct, two stations, a small servicing
yard, turntable and fiddle-yard. Bramleigh is set in
the countryside with rolling hills exposing chalk in
the cuttings on both the main line and the branch
station.

Sherholton N Gauge
A nice rural End to End N Gauge layout. This was a
project for showing how to produce scenery for any
layout. The flavour is a pre-war GWR branch line.
The layout features a hidden fiddle yard leading to
Sherholton Station and a station yard to the left.

Draxborough N Gauge
Using a mix on words, Draxborough is a fictitious
Power Station scene based partly on Richborough
and Drax sites. With modellers licence we also have
nearby a modern TMD, Refuelling Point, Halt,
Factory Space, Fishing Pond and Golf Course. The
layout dimensions are 15' 6" x 5' 3".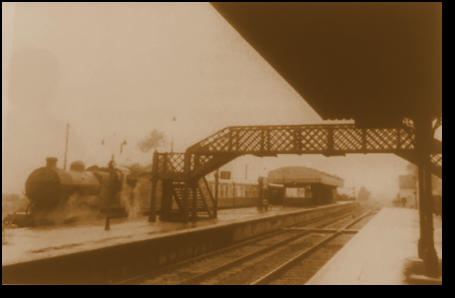 Minster Fine Scale N Gauge
This is a new fine scale N Gauge layout. Based upon
Minster in Thanet during the 1950's. Predominately
steam with moving vehicles and featuring the
Minster Triangle.

Members Layouts
Inverarron N Gauge
Inverarron is a single line loop with several branches. Featuring a station,
a small servicing yard, sheds and fiddle-yard. Inverarron is based on a
Scottish location.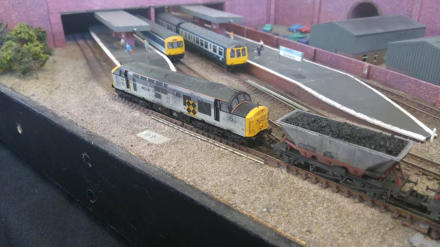 Caversham N Gauge
This is a small N Gauge layout. Featuring a village station. Agricultural
area, small servicing area including various buildings.