© Isle of Thanet Railway Society
Author: Steve Costin IOTRS Secretary
Club Layouts
Lyndenthorpe OO Gauge
Lyndenthorpe is a dual height loop with several
branches. Featuring a station, a signal box, coal
yard, turntable, tunnels and fiddle-yard with ramps
to change level in both directions.

Great Ownsley OO Gauge
To encourage children in the hobby we have a small
Drive Your Own layout. This is popular at Ellington
Park Ramsgate where there is also a Model
Engineers Club with ride on model trains. Great
Ownsley can also be seen at Broadstairs Model
Railway Exhibition which is run by our club.

Members Layouts
High Peak OO Gauge
Based upon Buxton Terminus and Yard, High Peak
features the local station, a TMD, refuelling point
and sidings. All the locomotives on this layout
feature DCC Sound.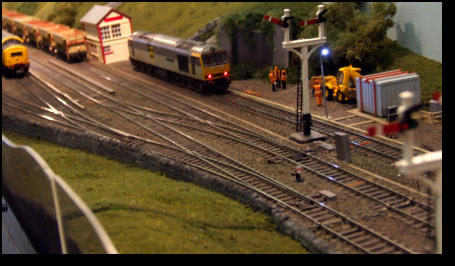 Peak Quarry OO Gauge
Peak Quarry is located in the Derbyshire Peak
District. Featuring the quarry with live stone wagons
being filled and emptied by our team members. All
the locomotives on this layout feature DCC Sound.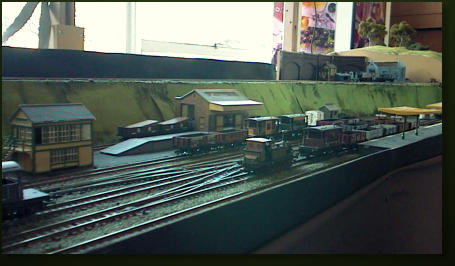 Durston OO Gauge
Durston is a a Great Western layout based upon a
small village in Somerset.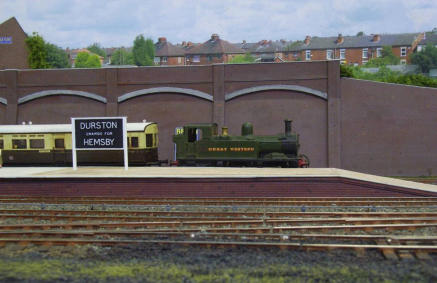 Hornby Track Mat OO Gauge
Hornby supply with their train set packs usually a loco,
carriages, track, points, controller either DC or DCC
and a track mat to place your track for running your
new train set. at about 5'6" x 3'6" it's quite a good
template for the home layout. You can buy more track
and buildings to complete the diagram.



Barry 2 Loft Layout OO Gauge
This is a multi-track layout built up in Barry's loft. The layout features
station, sidings, turntable, tunnels and fiddle yard.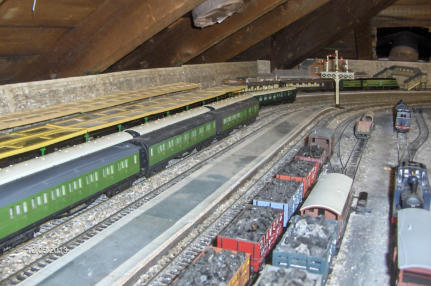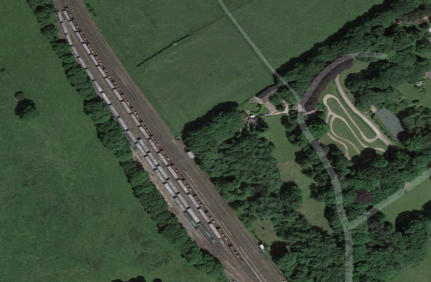 Hope Sidings OO Gauge
This will be Adrian Newman's new OO gauge layout using the same fiddle
yard as Peak Quarry. The photos are temporary images taking on a visit to
the site.